The Berwick Record Office and the Friends of Berwick & District Museum and Archives jointly purchased this collection in 2012. It contains over a million negatives which document all aspects of life in North Northumberland and the Scottish Borders. It covers the period from 1951 when David Smith founded his photojournalism business until 2012 when his son, Ian retired.
The Record Office has undertaken various projects on the collection in partnership with other organisations – production of two publications; exhibitions and some conservation repackaging work. For example, in 2018 and 2021, through working with Berwick Visual Arts, Cameron Robertson, a young local photographer has curated two exhibitions in The Granary Gallery, Berwick – https://www.photocentreberwick.co.uk/ .
The Collection exists as glass plates or negatives which means providing access to it is labour intensive as preservation standard digital images must be created.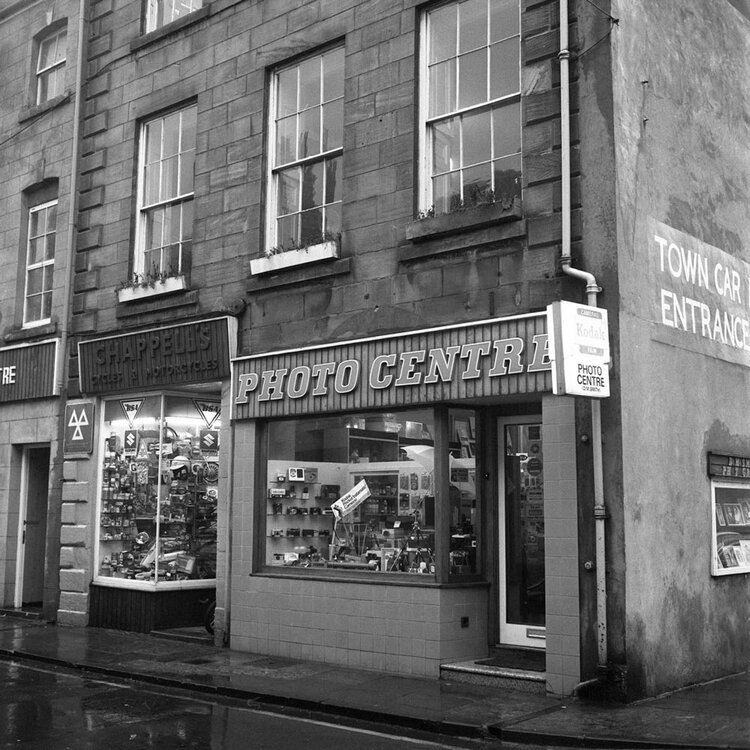 Aims of Project
To provide greater access to the collection, this project will :
Create catalogue entries for CALM (online electronic catalogue) of images already scanned
Append watermarked images to the electronic catalogue
Undertake additional scanning and cataloguing of the collection
Repackage the negatives in acid free materials
Promote the collection via social media and the Berwick Photo Centre website ( www.berwickphotocentre.co.uk ) to help identify additional information about the images and the events
Estimated Budget
The estimated budget for this project is £12,000. This will allow us to employ a Digitisation and Cataloguing Assistant for 2 days a week and purchase additional conservation repackaging materials.
If you are interested in helping this particular project to proceed, then please click on the DONATE button to donate whatever sum you feel able to offer and enter "Photocentre" in the Reference field when making the donation,
or e-mail treasurer@northumberlandarchivestrust.org
For further information about the project, contact secretary@northumberlandarchivestrust.org