The Berwick Record Office and the Friends of Berwick & District Museum and Archives jointly purchased this collection in 2012. It contains over a million negatives which document all aspects of life in North Northumberland and the Scottish Borders. It covers the period from 1951 when David Smith founded his photojournalism business until 2012 when his son, Ian retired.
The Record Office has undertaken various projects on the collection in partnership with other organisations – production of two publications; exhibitions and some conservation repackaging work. For example, in 2018 and 2021, through working with Berwick Visual Arts, Cameron Robertson, a young local photographer has curated two exhibitions in The Granary Gallery, Berwick – https://www.photocentreberwick.co.uk/ .
The Collection exists as glass plates or negatives which means providing access to it is labour intensive as preservation standard digital images must be created.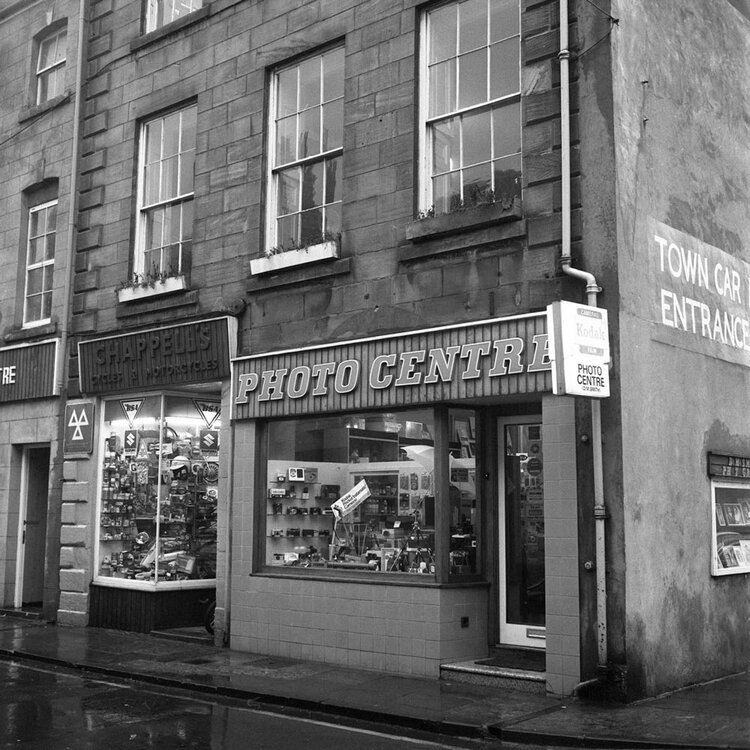 Aims of Project
To provide greater access to the collection, this project will :
Create catalogue entries for CALM (online electronic catalogue) of images already scanned
Append watermarked images to the electronic catalogue
Undertake additional scanning and cataloguing of the collection
Repackage the negatives in acid free materials
Promote the collection via social media and the Berwick Photo Centre website ( www.berwickphotocentre.co.uk ) to help identify additional information about the images and the events
Current Situation
The first phase of the project, started in April 2022 has involved the cataloguing and scanning of images from the collection, mainly concentrating on the earlier period and royal connections. This work was used to create the 2022 Platinum Jubilee exhibition and to promote the collection, with initial funding allowing work to continue until April 2023. Additional funding has now been granted, which allows the work to continue for another two years after that.
This project has been made possible thanks to grants from the Community Foundation.