Visit by Trustees to Berwick Archives
Trustees had an interesting visit to the Berwick Archives on 27 June 2022, following a committee meeting earlier in the day. The bulk of archived material is stored in a secure building with rows of shelves reaching almost to the ceiling and holding a wide variety of charters, documents, letters, photographs, ledgers etc., from across the centuries.
The collections are mainly stored in boxes, which are labelled with a catalogue number and summary of contents. The catalogue itself is available at the library at Walkergate and members of the public can access this and request to explore the contents of any items of interest, which will be taken from the storage area to the library within a day or so.
The sheer volume of the collections took most Trustees by surprise and made us appreciate the labour involved in keeping track of everything on store and safeguarding its long-term preservation.
The current drawback is the physical separation of the storage area from the Archive Service offices but all being well this problem will be redressed in a few years' time with the refurbishment of Berwick Barracks as a cultural centre for the town, thanks to funding from the Cultural Development Fund and other sources.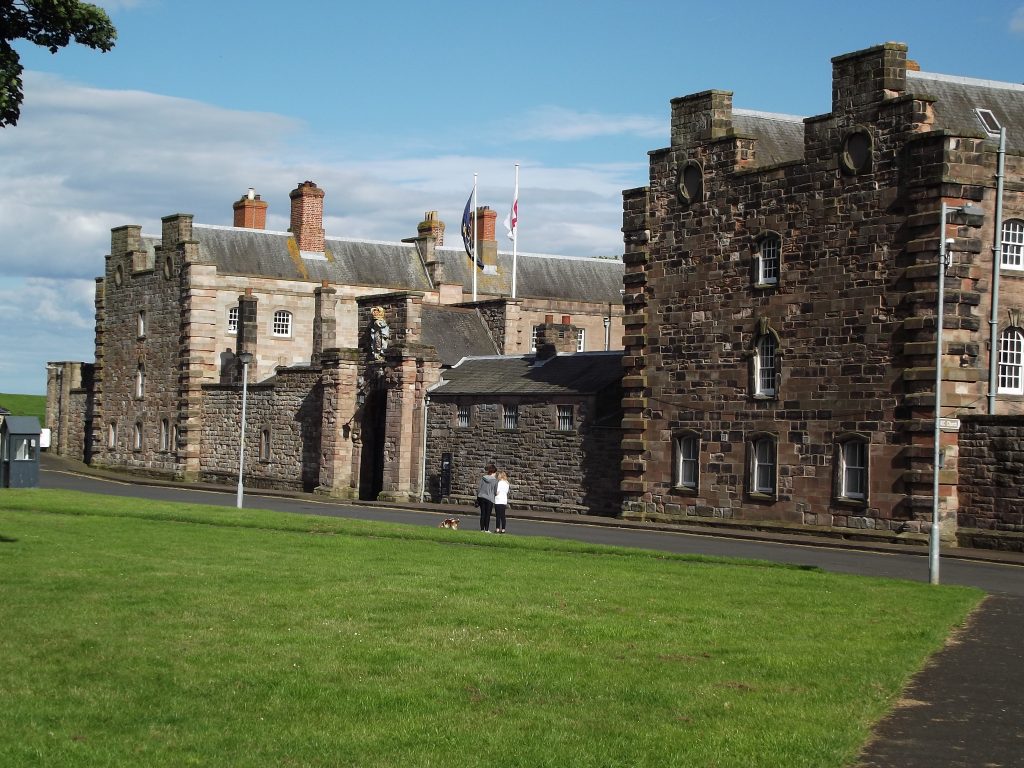 The project includes the development of a much-enlarged area for the Archive Services with offices, study rooms, and a nearby, much larger, storage facility for the archive material. This will then bring the collections and offices together with sufficient space to future-proof the facility as regards storage capacity. All being well the move to the refurbished barracks will take place in 2025.